As well as hibernation surveys, we used to do other detector surveys at Whipsnade when Kevin Frediani worked there. When he left they fizzled out.
When we did the original surveys we had to record onto an mp3 player, which proved very hit and miss. Now with Peersonic  detectors and GPS units it is much easier and we can use The Pinpoint Bat program to create maps
Last year Tyrone Capell joined the Bat Group. He is a keeper at the zoo and has been a brilliant ambassador for bats. over the past few months The management at ZSL are showing real interest in our work and we hope to be restart surveys and trapping sessions which are open to ZSL staff and Bat Group members.
We went over there today to  met him to set up two SM4s in 2 of the hibernacula after a very successful  series of calls in January.
We also discussed putting replacement boxes in the hibernacula, which are in poor  condition as the hibernacula are so damp. ZSL has offered to pay for them and has thanked us for our efforts in the past. We have been asked to identify other improvements that could be made.
On our way out we stopped to  gawp the marvellousness of the flamingos who are stunningly pink. Better still we got a glimpse of  one of the chicks what have been born their recently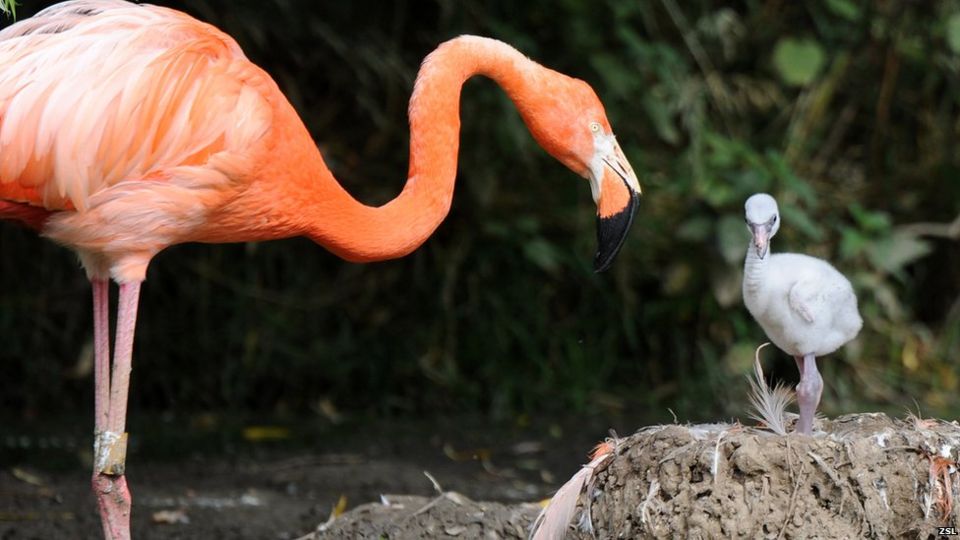 Not my photograph – source BBC. The chicks are fluffier and, dare I say it, more ludicrous.